When you come to Cyprus IVF Centre you'll meet talented experts who all love their work. Some are organisers. Some are problem solvers. Some are IT geeks and some are our medical brains. But each of them knows their stuff and will work to the best of their ability for you.
You may have heard about Team Miracle from a friend, on the internet via fertility forums or maybe through a Google search. However, regardless of how you arrived at this website, you will be wondering who we are.
Team Miracle is the result of 10 years of cooperation and teamwork treating over 12,000 patients as of 2018. We were the first organisation in Northern Cyprus to specialise in offering tailor made IVF treatment cycles for international patients. We have a huge level of experience within the industry and can help you through every stage of your fertility journey.
Team Miracle is comprised of six core members making up the coordination team and a wider workforce of doctors, nurses, anaesthetists, embryologists, biologists, genetic experts, laboratory technicians, chauffeurs, chefs and other support staff, who all work together to offer you a relaxing, problem-free treatment at Cyprus IVF Centre.
So let's meet the team…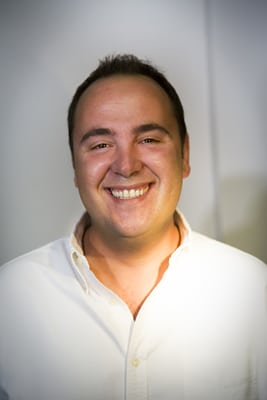 Mr. Ümit İnak
Managing Partner and International Patients Coordinator and Patient Liaison
Ümit is our bilingual Patient Liaison as well as being our general "Mr Fix It". Ümit is the main contact for patients while they are in Cyprus. His responsibilities include meeting patients on their arrival and guiding them through each stage of their treatment. He provides educational information in conjunction with the doctors relating to treatments, procedures, medication and continuing care requirements. He will provide patients with updates from the embryologist regarding egg quality, fertilisation rates and embryo numbers.
Ümit ensures that each patient receives the best service possible by completing patient rounds, documenting care, providing full explanations of each step and outcome of the treatment at Cyprus IVF Centre. Ümit also collects information provided by patients regarding their care, administration and patient satisfaction and communicates this information to the appropriate departments within Cyprus IVF Centre hospital.
Ümit grew up in Istanbul, Turkey before moving to North Cyprus for university in 1997. He graduated from the faculty of Communication & Media Studies, Public Relations & Advertising department in 2001. Ümit moved to New York in 2001 after being head-hunted by a top advertising agency. In 2005, Ümit returned to North Cyprus and he became a member of Team Miracle in 2008. Ümit is fluent in both Turkish and English and he will help you through every minute of your time in Cyprus. He deals with a huge variety of things: from airport transfers to medication deliveries to requests for extra pillows at the hotel! Ümit is based at the hospital and you will meet him along with Dave and Hakan at your appointments.
Experience and Education
2015 – Present | Cyprus IVF Centre
International Patients Coordinator and Patient Liaison
2010 – 2015 | Dogus IVF Centre
International Patients Coordinator
2005 – 2010| Nike Stores Cyprus
General Manager
2001 – 2005 | SweetFace Fashion by Tommy Hilfiger and JLo
Marketing Executive Assistant – New York, NY, United States of America
1997 – 2001 | Eastern Mediterranean University, Famagusta, North Cyprus
Bachelor Degree in Communication & Media Studies
Miss Nicole Smith
– International Patients Coordinator
Nicole was head-hunted by Team Miracle in 2014 and has since helped many hundreds of patients through their IVF journey. Nicole is experienced not only in medical coordination, but medical tourism as well and has spent her years in Cyprus working as a foreign patient coordinator in a large, internationally recognised hospital on the island. Having worked closely with doctors and specialists alike in nearly all medical departments to coordinate patient cases, care and understanding, Nicole's compassion and genuine understanding of medical protocol ensures that even the most unsure of patients feels at ease with their care, even in a foreign country.
Nicole describes joining Team Miracle as an easy decision, ''IVF is a huge emerging market with many companies trying to break into it. However, so many of these new companies do not have the experience nor professionalism it takes to provide a top class and correct service which ultimately affects the patient. My only interest is my patients, so to join a strong professional company who are patient focused and provide a solid and genuine service is the only way forward for me.''
Before moving into the medical profession, Nicole had a background in teaching and youth work and is a certified English Language teacher. Not only that, she speaks competent Turkish and is pretty good at French when the occasion calls!
Hakan Ciftci
– Clinic Coordinator and Finance Assistant
Hakan is one of the most organised individuals we've had the pleasure of working with. Hakan is based at the hospital full-time and so you'll definitely get to meet him when you arrive in Cyprus for your treatment.
Hakan ensures that Cyprus IVF Centre runs smoothly on a day-to-day basis, co-ordinating appointment times, drivers, operations, doctors and many other aspects of the organisation. He also assists patients with their medication and financial aspects of the treatment.
Experience and Education
2015 – Present | Cyprus IVF Centre
International Patients Coordinator
2010 – 2015 | Basman Group of Companies, Cyprus
Product Manager | Nike – New Balance – Vans – Tommy Hilfiger
2005 – 2010 | Girne American University, Kyrenia, North Cyprus
Bachelor Degree in Engineering & Architecture, Electrical & Electronic Engineering