Celebrity Moms Who Have Had IVF Treatment ?
Celebrities that will inspire you on your journey of having the desired family.
Making the decision to start or expand family doesn't always come easy for everyone.

Many people including our favourite celebrities have struggled with fertility issues and use the miracle of science, too.

Each of these names have their own unique journey with infertility struggles, IVF, and wish to become parents. Walking through IVF comes with a rollercoaster of emotions, and so these women have chosen to share their stories in hopes and support of letting others know that they're not alone in this journey.
Nicole Kidman
Beautiful Australian actress Nicole Kidman has struggled seriously with infertility over the years and is known to have experienced miscarriage and faced difficulties in her IVF treatment. Despite her difficult journey, she is a mother of  four children. She has two adopted children with ex-husband Tom Cruise and two children with her current husband, Keith Urban. She underwent IVF to have her first daughter with Keith Urban. A surrogate carried their second daughter. She has honestly spoken about her struggles in conceiving at Australia's Who magazine in a 2008 interview she said: "I had tried and failed and failed and failed".
She even spoke up about the emotional effects of infertility, saying: "Not to be too detailed, but I've had an ectopic pregnancy, miscarriages and I've had fertility treatments. I've done all the stuff you can possibly do try to get pregnant. Every woman who has been through all those ups and downs knows the depression that comes with it." Their first daughter, Sunday Rose, was born in 2008 and Nicole calls her "the miracle of my life." "I had so much time thinking that wasn't going to happen in my life and trying to understand that. When it did happen — and for it to be a surprise — that was great." Sunday is a pretty little lady now 11 years old.
Courteney Cox
Courteney Cox as known Monica was making people laugh on "Friends," had several miscarriages before doctors found out that a rare antibody in her blood prevented pregnancies from reaching full term. But the process took a toll, especially At the time, when she was filming Friends. She has been open about her fertility struggles. "That was hard, and I remember one time I just had a miscarriage and Rachel (Jennifer Aniston's character) was giving birth. It was like that same time. Oh my God, it was terrible having to be funny." After Friends ended, she gave in a 2004 interview with Dateline NBC. Courteney tried IVF twice and finally got pregnant with her first child Coco at the age of 39. Coco is now in 15 young high school girl.
Celine Dion
Like many others, becoming a mother was not easy for the legendary 'Titanic' singer Celine Dion. She and her husband René Angélil experienced IVF seven times to give birth to their three children. When she first time tried to at age 33, and she needed one round of IVF to become pregnant with son Rene-Charles, 17. As she tried again when she was 42, it was even harder. She experienced a miscarriage and went through six rounds of IVF before finally becoming pregnant with her twin sons, Nelson and Eddy, now 7. Speaking out about her infertility struggle after the fact, she said.  "With any pregnancy, whether it's through IVF or not, you feel a danger. You have to remain positive and try to relax as much as possible."
Thanks to her determined fight, she is now the mother of three sons, all conceived through IVF treatment.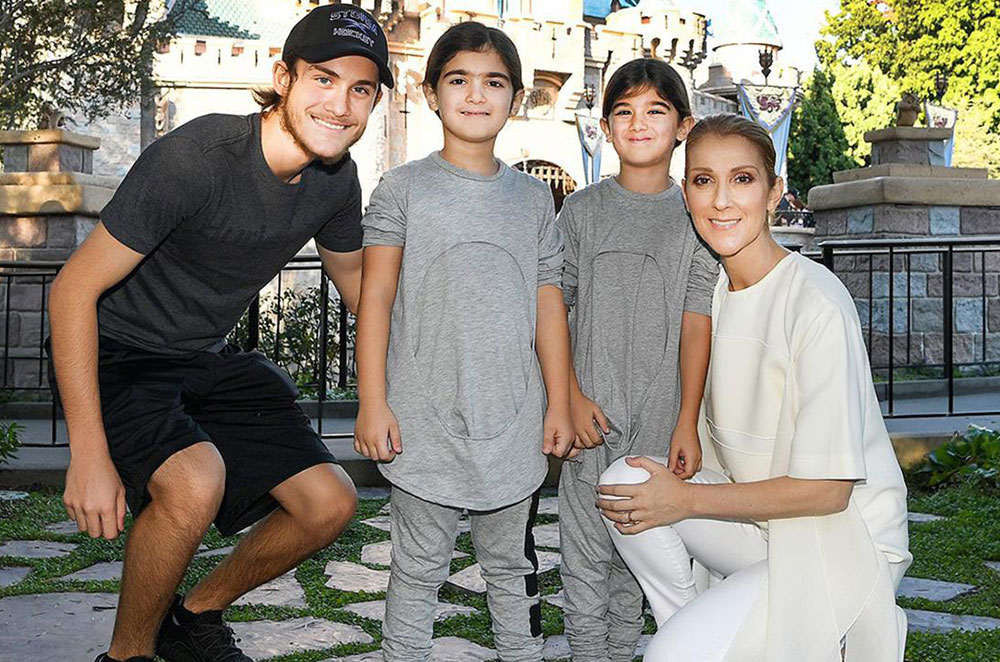 Chrissy Teigen
Beautiful model Chrissy Teigen went through multiple IVF treatments with husband John Legend by her side. Her IVF journey has been quite difficult, too. "Ours didn't work the first time, and it was devastating. You realize that a lot of it is luck, and you can't blame things on yourself," she said in an interview with The Cut. "It hasn't been easy, but we kept trying because we can't wait to bring our first child into the world and grow our family. We're so excited that it's finally happening." She said. Crissy and her husband, John Legend eventually found success with IVF, welcoming adorable baby Luna in 2016 and their lovely son Miles in 2018.
Giuliana Rancic
Giuliana Rancic, known from E! was on round 3 of IVF treatments when she learned she had breast cancer. After finishing radiation and surgeries, Giuliana and her husband welcomed their son Edward Duke with gestational surrogate. She was very frank and open about struggling with her infertility journey. In her published article for CCRM, she encourages her readers;
"If you are dealing with infertility, please know that you are not alone. In fact, so many people feel the same way you do right now and many before you have gone down the road you are going down. Some days are harder than others. There are tears…followed by not-so-great-news…followed by some more tears-but all it takes is one phone call with the joyful words you've been waiting for. Keep the faith and stay hopeful and strong and know, what's meant to be, will be."
Elizabeth Banks
Actress Elizabeth Banks chose IVF treatment too and gestational surrogacy after many rounds of unsuccessful fertility treatments. She and her husband Max Handelman have two sons now, Magnus Mitchell (6) and Felix (7).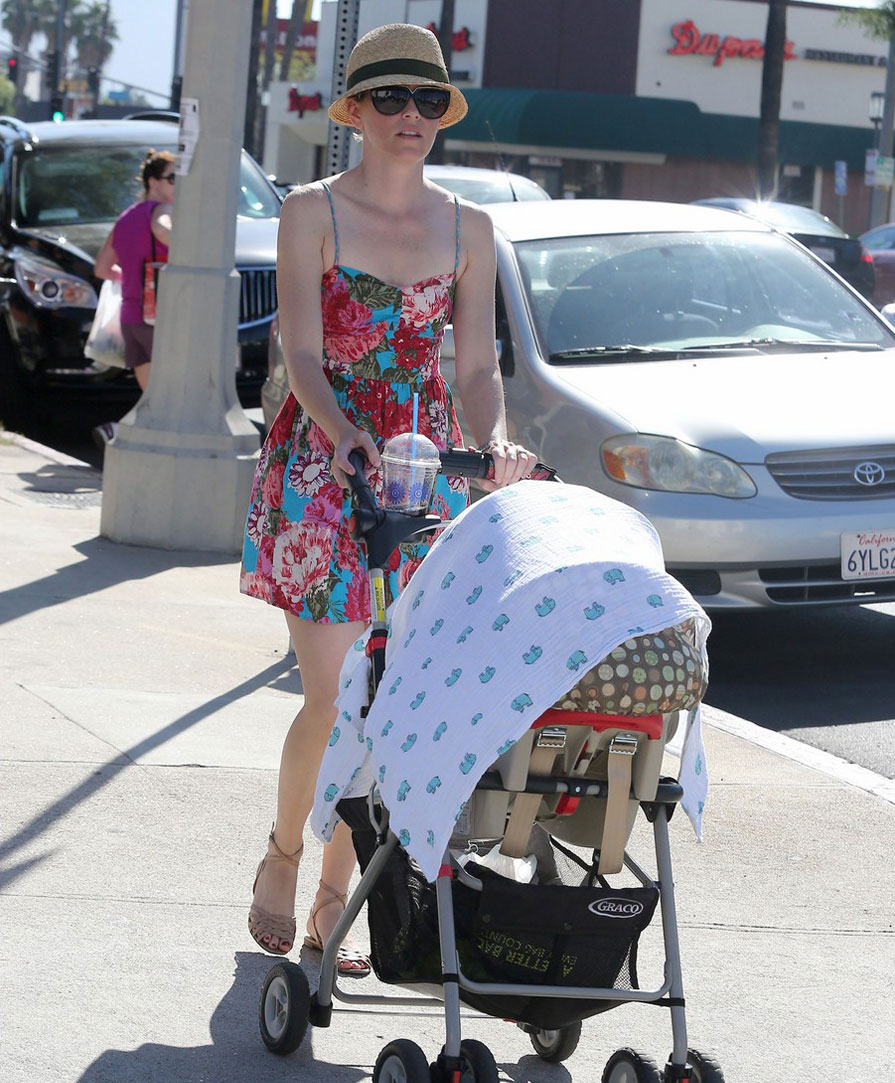 Sarah Jessica Parker
The Sex and the City actress Sarah Jessica Parker, and her husband have three kids. She suffered from secondary infertility. While Sarah Jessica Parker and conceived her first son naturally in 2002, her twin daughters were born through a gestational surrogate in 2009.
Jordana Brewster
Successful and beautiful Hollywood actress and star of The Fast & The Furious Jordana Brewster honest about her infertility struggles in an interview with Cosmopolitan, calling surrogacy "the most intimate leap of faith and trust you can take." she said. She and her husband Andrew Form used a gestational surrogate. And now they have two lovely sons, Julian and Rowan.