You are safe with
IVF ID Witness System at Cyprus IVF Centre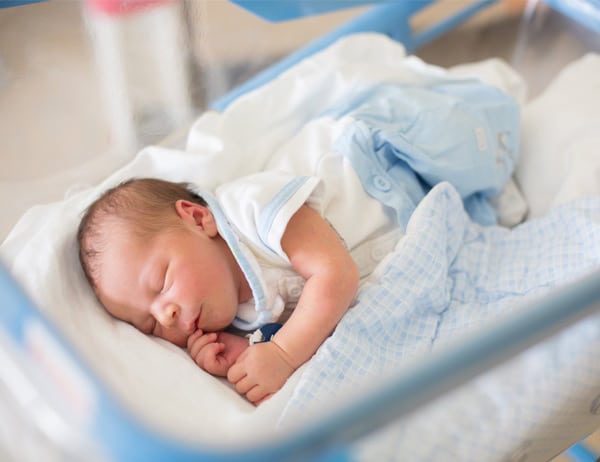 Cyprus IVF Centre by Team Miracle is a unique place where you will feel comfortable and safe.
Using the latest and most advanced technology and equipment, Team Miracle performs the most successful IVF treatments.
The level of treatment you get in Cyprus IVF Centre is the highest standard.
While IVF treatments widespread all around the world, some bad examples about the mixing of egg or sperm, resulted irreparably.
To prevent this kind of vulnerability, IVF ID Witness System ensures auto-control mechanism and the safety of the patient and IVF treatment all along the process.
One of the most frequently asked and wondered questions by the patients is the security and the safety given by the clinic during the process.
Team Miracle puts an end to the fearful questions of IVF treatment like "any chance of sperm, egg or embryo to be mixed?, any chance of test-tube baby to me mixed?, is having a test-tube baby secure?, what if my baby also gets mixed? ", with IVF ID Witness System.
Let's explain What's IVF ID Witness System?

It's a Test-tube baby security system for IVF treatment. An electronic system keeps the verification and matching data wirelessly on every step of the treatments where Sperm Test, Oocyte Collection, Oocyte Tracking, ICSI, Embryo Transfer Process, Embryo and Sperm Freezing Process are all tracked.
The system is wirelessly matching of sperm and egg samples of a patient who is having IVF treatment without any error using wireless chips.
The system is useful in terms of providing mutual trust and confidence during the whole process between the patient and the clinic. This secured process fills everyone with total confidence.
Trustworthiness and Benefits of System
With a wireless connection, the system saves and transmits data safely.

System generates unique and encrypted identification codes for each patient and sample and verifies the samples in this way.

Since the verification does not depend on human work, it eliminates human mistakes and minimizes error rate.

Laboratory staff may have less work and risk during the process and reduces stress on them!

Since you can see all information about themselves before and during processes from LCD screens, you feel secure!

All treatments can be followed and tracked during processes. Data based on personnel or process can be saved individually. It provides detailed and enhanced reports.

System reduces paperwork, saves not only time but also nature!
One of the main reason Team Miracle has been using the IVF ID System is for to prevent possible uncertainties that the patients' could have during an IVF treatment and the concerns about a potential mix-up that can occur in the laboratory.
Workflow under the control of the system is being established, not on personnel's initiative.
In this way, it is ensured personnel in the laboratory to fit in the system's workflow.
Be sure that you are always in good hands with Team Miracle at Cyprus IVF Centre.
Don't hesitate to contact for more information.
Team Miracle is always at your service 24/7