Fluid Of Life: COCONUT
Get the best recipes
Amazing health benefits of consuming Coconut, before and during pregnancy.
Coconut water is the sweet, pure liquid found in fresh coconuts. It's thought to produce many medical benefits. Therefore often mentioned as a 'fluid of life'. This is because it contains vital nutrients needed by the muscles nervous and immune system.
Many people around the world drink coconut water and use coconut oil in their food to boost their fertility and to lead a healthy pregnancy. Aside from the essential nutrients it includes, here are some of the following ways in which coconut is considered to benefits in particular: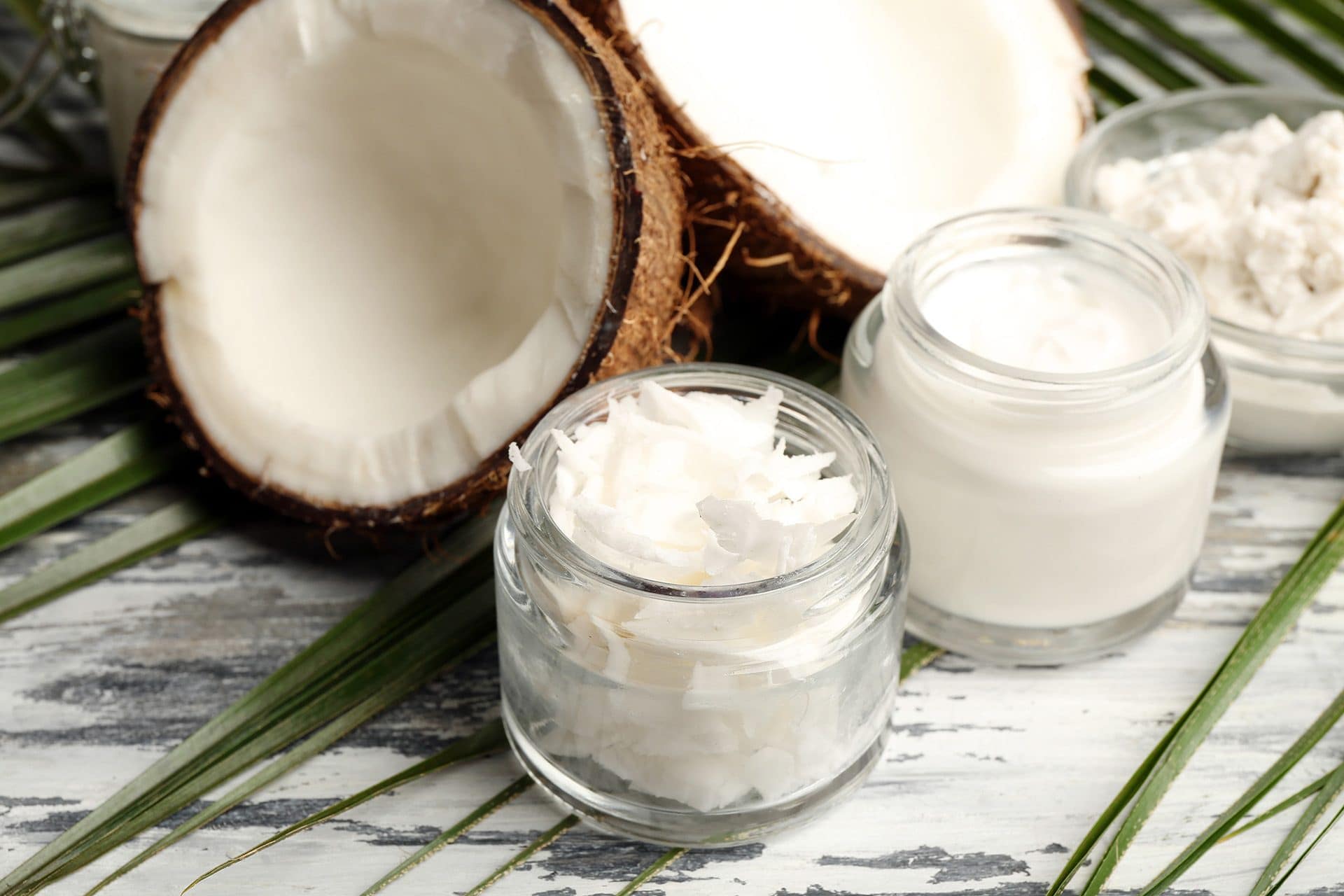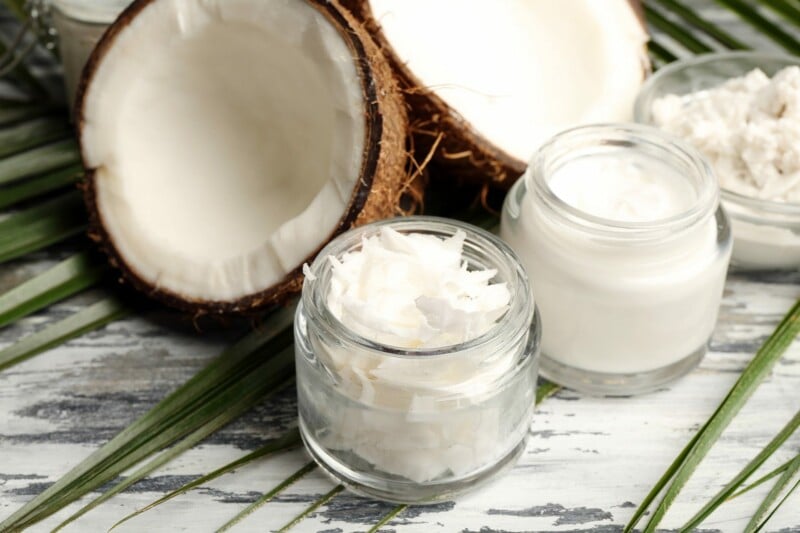 Helps in The Treatment of Urinary Infections
Urinary infections are common infections which many women experience. Coconut is a natural diuretic and helps to remove bacteria from the urinary tract. According to some studies; drinking 'coconut water' twice a day (if women suffer from these infections) may contribute to getting well.
Hydration
For keeping all body cells hydrated. This is especially important in the 80 days before conception to ensure that all chemical reactions within cells could work as they are meant to. Women may drink coconut water during prenatal and IVF treatment. So they can get the nutrients and hydration. Team Miracle, also recommends it due to help to alleviate problems such as constipation, morning sickness and vomiting.  Note that it's always necessary and healthy for pregnant women to stay hydrated. To avoid overheating during pregnancy, please keep water with you at all times.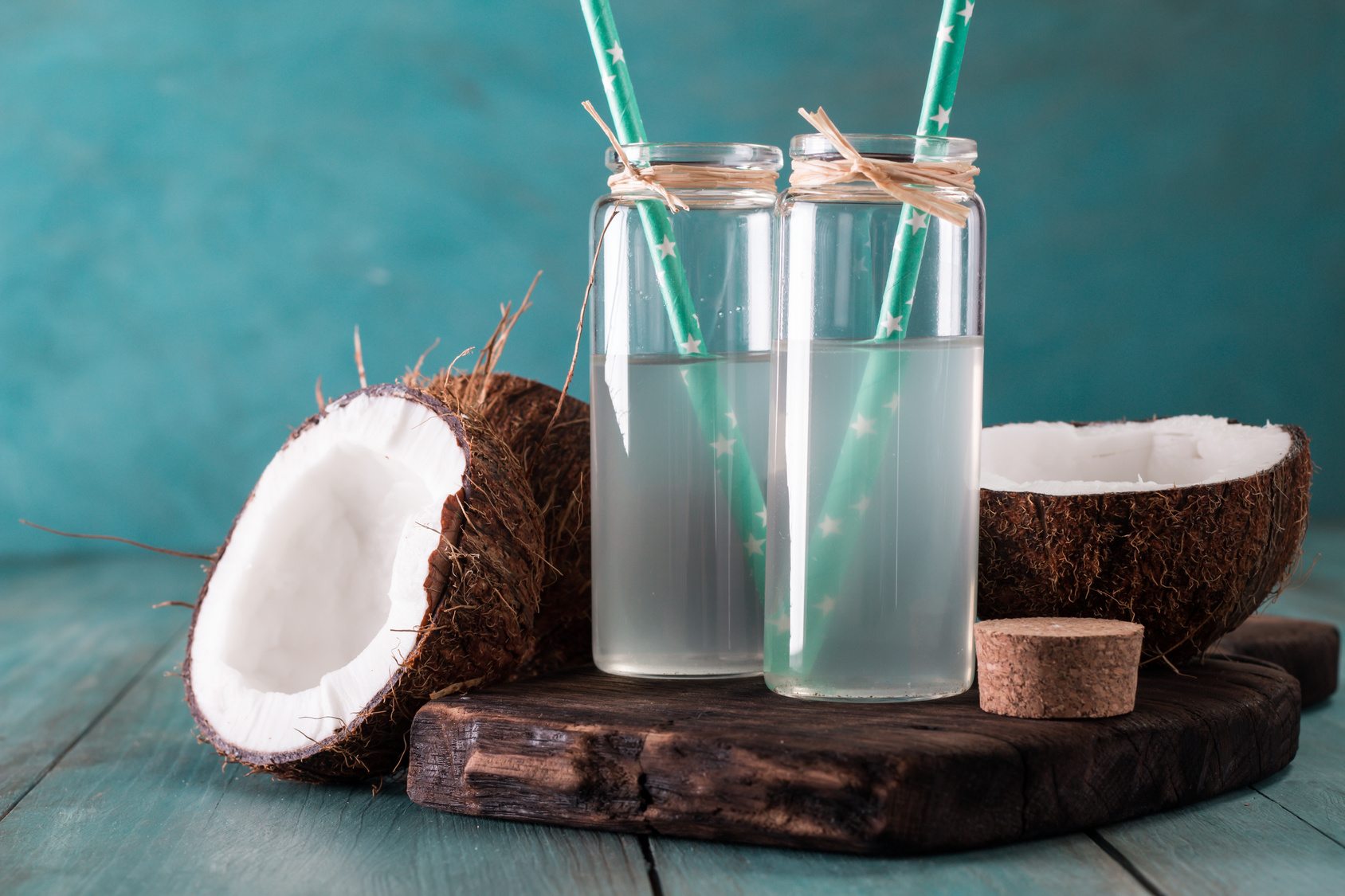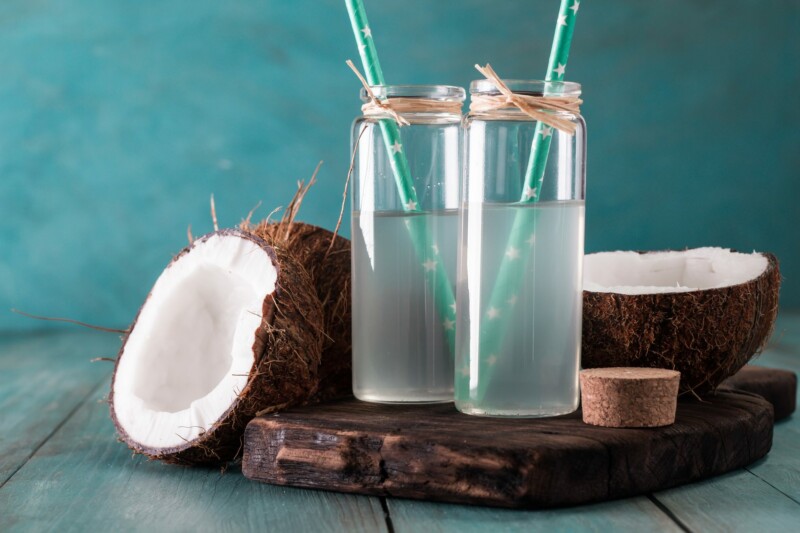 Vitamins, Balanced Hormones and Immune System
Coconut is rich in vitamins which are needed during pregnancy. It seems to be a good source of vitamin B, electrolytes, amino acids, potassium, plant hormones and enzymes. It is an antioxidant and is claimed to improve immunity to bacterial infections.
Coconut water helps to balance hormones during IVF treatment. Moreover, strengthening the immune system to help protect against infections.
Skin
Coconut water and oil are perfect for the skin. Drinking coconut water benefits the skin because it hydrates it and leaves it feeling soft. Also, coconut oil is ideal for using dry skin related to hormone imbalance.
It reduces itchy skin and improves skin tone and elasticity. Helps with belly distention and anaemia because of the presence of absorbable iron in it.
Regulating Insulin Release
Insulin, a hormone that helps to maintain your blood sugar levels, plays an essential role in a body.
And too much insulin can cause testosterone levels to increase so that it defeating ovulation and damaging fertility in a body. The medium chain fatty acids in coconut boost metabolism, help to reduce the digestive system. By breaking the glucose slowly, and that keeps the blood sugar level under control.
Calorie Intake
The fat composition of coconut oil is so filling rich in fat, in this way that it can help to lower overall calorie intake. According to the American Journal of Clinical Nutrition research showed that people who are using olive oil have more body fat than that who use coconut oil. That's important because adipose tissue, which is located in the belly area, could have a negative influence on fertility.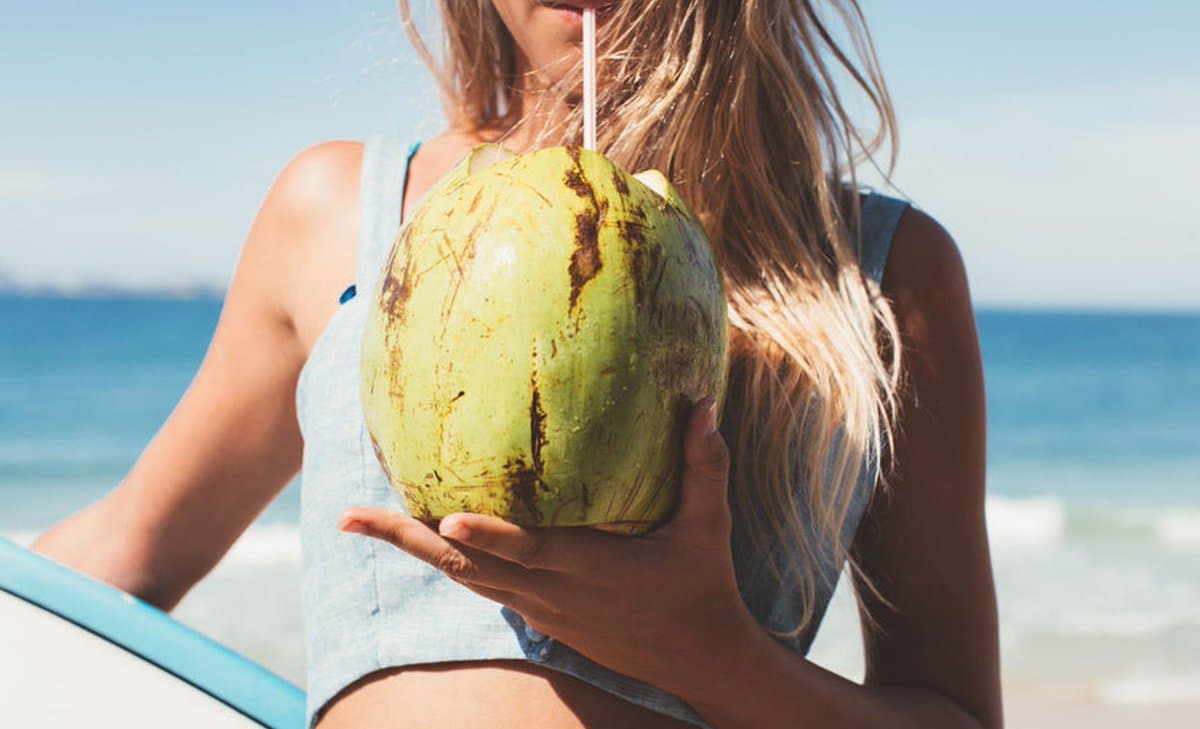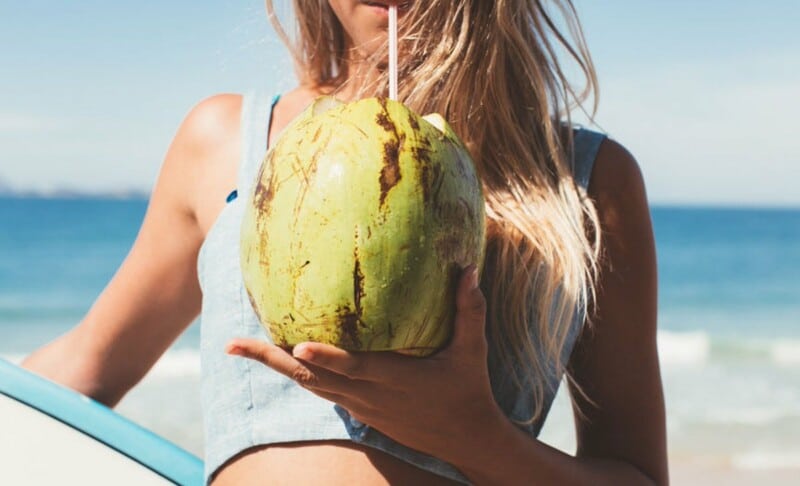 Keeping Vaginal pH in Balanced
Vaginal health is one of the essential points for those who are trying to conceive. Vaginal pH could get imbalanced by many things, including menstrual cycles, antibiotic pills and dietary habits. If pH level is too acidic cervical mucus may become hostile, and the sperms may not survive long enough to seek the egg. Adding coconut oil to the diet can help to keep the proper level of a pH that supports vaginal health, which is necessary for fertility.
Keep Thyroid Hormones in Check
Thyroid diseases are one of the common problems among women of having IVF treatment. But don't worry about it because, it's easily treatable with proper medications at Cyprus IVF Center.  Coconut oil has high in healthy saturated fats which are necessary for an active and healthy thyroid.
How Could Use Coconut Deliciously for Boosting Fertility?
Smoothies
Coconut water is filled with essential nutrients, if hard to drink coconut water alone, try mixing it other fresh fruit juice. It goes very well with strawberry and pineapple or considers adding to the diet routine through by adding it to smoothies. It is also well known for antiviral, antibacterial qualities and antifungal, thereby will keep the immune system active and well.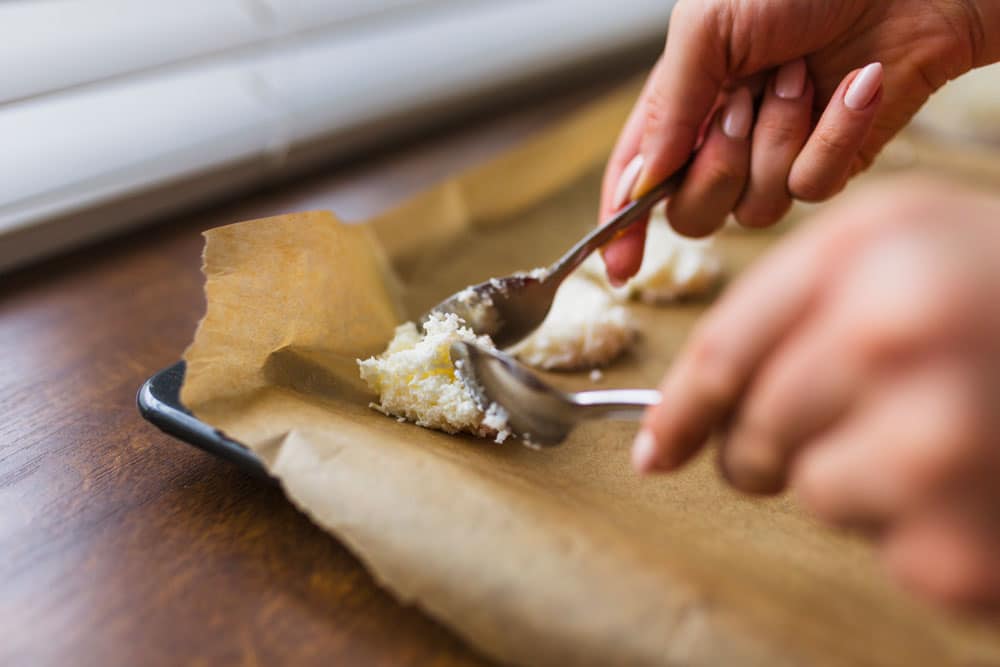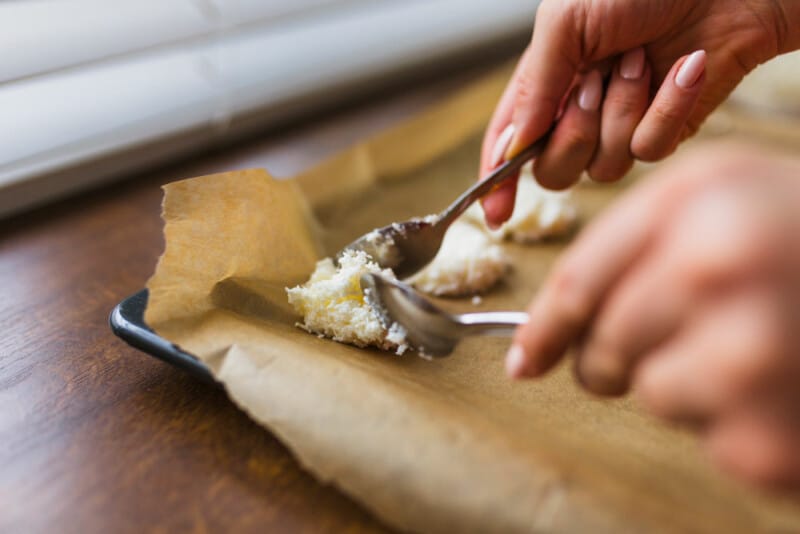 High-heat Cooking
Vegetable oils like corn and safflower are transformed into toxic compounds when heated. These may have harmful impacts on health. Therefore, coconut oil is a better choice for cooking at high temperatures. At this point, one of the proper fats for high-heat cooking, even if frying.
There are some healthy and tasty recipes recommended by Team Miracle. Enjoy!
Tom Kha Gai (Chicken Coconut Soup)
This classic chicken and coconut soup get its healthy and rich flavour from perfect Thai ingredients.
It leaves a creamy and soft taste in the mouth.
1 can (14 oz.) reduced-sodium chicken broth

6 quarter-size slices fresh ginger

1 stalk fresh lemongrass cut in 1-in. pieces

1 pound boned, skinned chicken breast or thighs, cut into 1-in. chunk

1 tablespoon fresh lime juice

1 tablespoon Thai or Vietnamese fish sauce

1 teaspoon Thai chili paste

1/4 cup fresh basil leaves
In a medium saucepan, combine coconut milk, broth, ginger, and lemongrass and bring to boil over high heat. Add chicken, mushrooms, lime juice, fish sauce, sugar, and chili paste. Reduce heat and simmer until chicken is firm and opaque, 5 to 10 minutes. Discard lemongrass. Garnish servings with basil and cilantro.
Lemon-Coconut Bars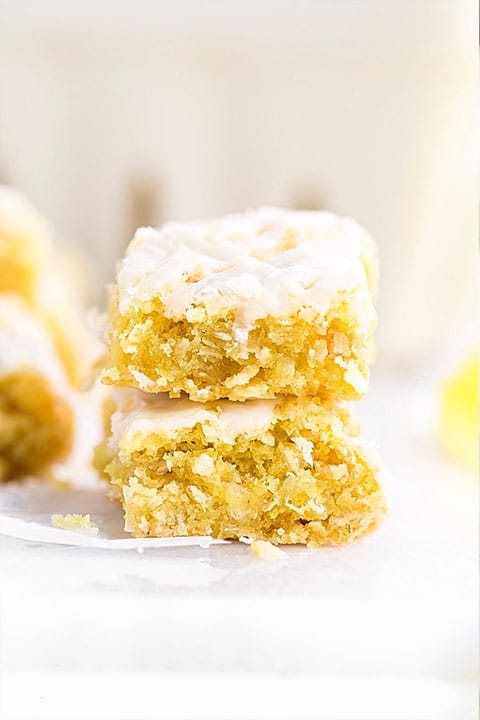 It's the perfect combination of two delicious fruits, you're going to love it!
1-1/2 cups all-purpose flour

1/2 cup confectioners' sugar

3/4 cup cold butter, cubed

3/4 cup sweetened shredded coconut
In a small bowl, combine flour and confectioners' sugar; cut in the butter until crumbly. Press into a lightly greased 13×9-in. baking pan. Bake at 350° for 15 minutes.
Meanwhile, in another small bowl, beat the eggs, sugar, lemon juice and baking powder until combined. Pour over crust; sprinkle with coconut.
Bake at 350° until golden brown, 20-25 minutes. Cool on a wire rack. Cut into bars.
A Healthy Coconut Green Smoothie
This green look does not bring into you doubt. Just give it a chance.
1/2 cup plain Greek yogurt

1 large green apple, cored, peeled and chopped

2 tablespoons shaved coconut

3/4 cup sweetened shredded coconut
Put the all ingredients in a blender, blend until smooth. Ready to drink.
Coconut Raspberry Ice Cream
The weather is getting warmer!! Can you imagine an ice cream that is both healthy and yummy? Yep, It's real and vegan.
2 (400ml) cans chilled Thai coconut milk

1 teaspoon vanilla extract

1 cup raspberries (fresh or frozen)
Place the coconut milk, sugar, and vanilla in a blender, blend until combined, about 30 seconds.
Freeze using an ice cream maker, according to manufacturer's instructions. During the last few minutes of churning, add in the raspberries. You can serve immediately for a soft-serve texture or you can place the ice cream in a container and freeze for a firmer texture.